When I was small (like errmmm in my early teens), I go crazy over this game:
Yes, its the hidden words puzzle.


I still remember the first time I got to know about this game was when I was 12 years old. We had taken our year end exams, and all the students have got nothing to do while waiting for the teachers to mark the exam papers (took about 2-3 weeks for the results to be published), so we were allowed to bring in books and games from home to school - so long as the games and books are educational and does not cause any harm.
One day, a classmate of mine brought this 1-inch thick book of Hidden Words puzzle. In the beginning, being shy as ever, I just hovered at the back peeping at my classmate playing with our English teacher - they were kinda like racing who can find the most hidden words.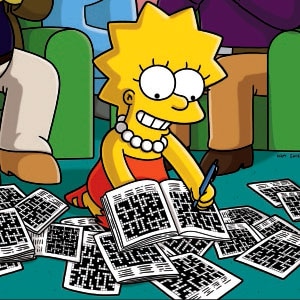 As time goes, I slowly speak out, helping either one of them to locate the hidden words and soon, I got closer and sat next to them and before you knew it... my English teacher asked me to take over his position and I was so happy and excited when my classmates told me to go ahead and play the game.
After a while, my classmate got bored of the puzzle book and told me I could go ahead and scribbled all I want to solve those hidden words puzzles.
And guess what? I solved the puzzles within that week.

Looking back at the time, I do feel guilty now cos my classmate bought the puzzle book and I solved the puzzles myself :P


And now, they even have this games ONLINE! *Drool * Drool * ... :P

Oh wow...!!! How exciting it is to relive all my childhood memories and interests again!
:D


My strategy in this game is to cover the sides first... normally the longest words hidden are always located at the 4 sides. After covering all the sides, I will look for hidden words with double spellings.. for example "ACCOUNTANT" - in this case, I will scout for double "C" letters. My next strategy was to look for unique letters such as "Q", "X" and so on...


Tried this one and can only solved in 9.5 minutes.


Well, you've gotta forgive me cos its 3am here in Malaysia and it has been a decade plus since I last played this game! ;p